This is the home page of the workshop
RANDOMNESS AND HYPERBOLICITY IN DYNAMICAL SYSTEMS
to be held at Budapest, between 21-25 August 2006. The workshop is
dedicated to Domokos Szász on occasion of his 65th birthday
.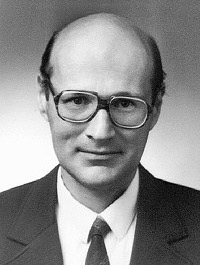 The event is organized within the framework of - and partially sponsored by - the project Phase Transitions and Fluctuation Phenomena for Random Dynamics in Spatially Extended Systems (
RDSES
) of the European Science Foundation. It will take place at the Alfréd Rényi Institute of Mathematics of the Hungarian Academy of Sciences. Further technical background for the organization is provided by the
Institute of Mathematics at the Budapest University of Technology and Economics (BME)
.
Sponsors:
European Science Foundation (ESF)
Hungarian Academy of Sciences (MTA)
Agency for Research Fund Management and Research Exploitation (KPI)

Organizers:
József Fritz (Technical University Budapest)

Péter Bálint (Technical University Budapest)

Bálint Tóth (Technical University Budapest)

Imre Péter Tóth (Rényi Institute of the Hungarian Academy of Sciences)