If you want to find the real truth about the legendary count Dracula...
If you want to live an unforgettable adventure far away from civilization...
If you want to know more...
"The fire of life" cave

Romania, more than two thousand caves are waiting to be explored and hundreds to be discovered, here in Transilvanian's mountains.

Waterfall in Beusnita's valley

You can choose any path you want, you can follow an original route-marked one or not, always with an very experienced guide (from the area)!

Sarmizegetusa

Being two thousand years, Sarmizegetusa is one of the oldest fortress of Romania ancestors: the dacians. The walls, the ancient calendar and the clock includes original elements. As other gone civilizations, the dacians' hides unelucidated mysteries.

Panorama view in Cãpãtînii mountains
Romania is one of the Central European countries that it still has virgin, wild forests.
The Sfinx in Bucegi

The Sfinx is a real defender of Romania pure positive energies...
In a certain night... at a certain moment... Bucegi mountains become a door to other worlds...

Monastery in Ialomicioara's cave

The ortodoxian Romanian monastery -many of them belonging to the universal patrimony and destroyed by the communist system -were rebuilt from scratch/ruins , in the caves' walls.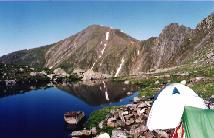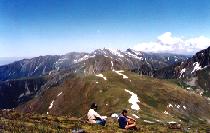 ...join us! We help you to be connected to the Romanian mysterious past...
...you'll think you are dreaming ! But you're not !...
...this is your way to ROMANIA, a legendary land!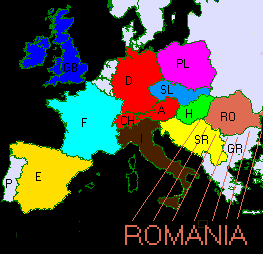 We have guided tours year around, write to us:

For more informations write us!




If you want to know what is the connection between the classical music and the nature, look following web-site:
http://members.tripod.com/~potij/index.html
Photo galery with images from Romania at:
http://members.tripod.com/~potij/expo/galery1.html
http://www.romanianguide.freeservers.com/